Electronic Message Centers
About Electronic Message Centers
Electronic message centers (EMC) are electronic signs that essentially function as miniature TV screens with the capability of constantly playing interchangeable messages and images, and they are becoming more and more prominent for businesses across the nation.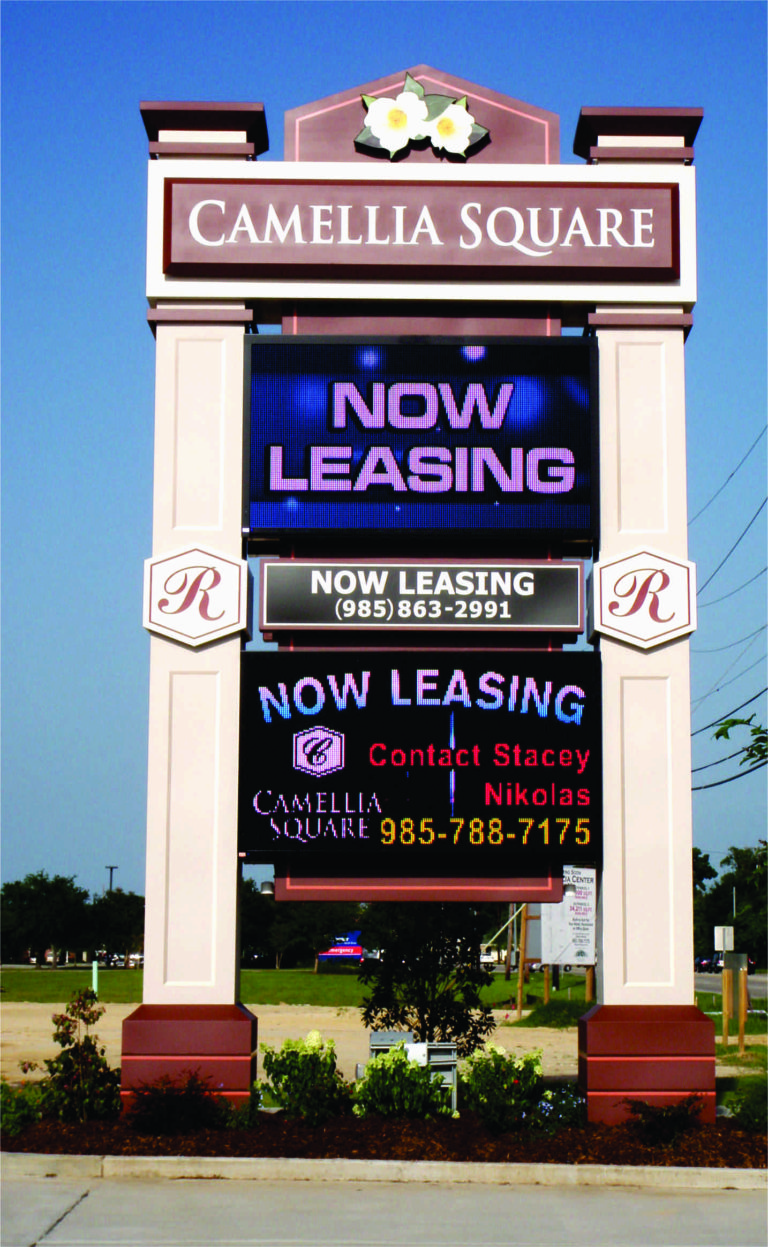 Investing In Electronic Message Centers
Is investing in an electronic message center worth the investment? Absolutely! Take into consideration how this investment can increase your revenue.
The cost of advertising with an EMC is 40-60% less per thousand viewers than other methods of advertising. Since EMC's have the flexibility to change messages as you see fit, you can lower advertising budgets by eliminating banners and static signs. LED displays are energy efficient: reducing costs up to 95% compared to incandescent systems. Long LED lamp life means over 100,000 hours — or approximately 10 years — of power.
While there are various rules and regulations that come with operating electronic message centers — such as how often you can change out its content, whether they are in-motion or static, etc. — at Sign Lite, our team of industry-experienced salespeople take care of all of the necessary paperwork to help make ordering, setting up, and maintaining your sign as quick and easy as possible.
Start your next project with us